About Men's Shed Lichfield
Latest
It is with regret that we are putting all planned meetings on hold.
We will endeavour to keep this page updated with any developments. When it becomes clear what we can do safely we'll post it here.
Though meetings are on hold the Trustees will try to use the current circumstances as an opportunity. I know that the Trustees will continue in their efforts to establish things ready for when we can become more active. 
This will include:-
continuing the property search
related to the above, discussions with Curborough Community Centre
progressing charity registration
progressing grant applications (and particularly the techniques needed for successful applications)
During the period when we are not able to meet the Trustees are looking for ways to support our MSL colleagues. If you have suggestions on things we could do in this vain please let us know using the contact form or our email address.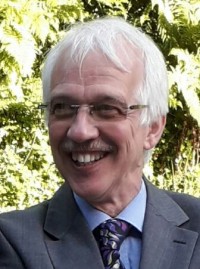 Peter Hollis
Welcome
Hi. My name is Peter Hollis. I would like to welcome you to this initiative. My hope is that some of you that read this little note will go on to register interest in Men's Shed Lichfield.
Many men find that life after retirement is blighted by isolation and loneliness. This can be just as true for those that have a life partner at home as much as it can for those that find themselves alone. The camerarderie of work can be sorely missed. Men's Sheds can really help.
All I can do right now is try to form a group that together can make something happen.
If you want to know more please contact me via the Contact Us page.
And I should say, you won't normally see me wearing a suit and tie, a woodturners smock is my normal "uniform".
Men's Shed Concept
At its simplest, a place to share skills, learn new skills, pursue interests and whilst doing so to chat, laugh and form friendships.
Typically sheds seek to have well equipped workshops, some have music rooms, all have somewhere to make a brew and to chat.

Sheds have been established in many location around the UK (and further afield).
What is great about sheds? Shared space; work alongside like minded folk; get involved in practical tasks large and small to benefit community; learn new skills; pass on skills; friends and chat.

To see more about the Men's Shed organisation at a national level please visit https://menssheds.org.uk/
Men's Shed Lichfield
Efforts are underway to establish a Men's Shed in central Lichfield.
It is still very early days.
We are currently at the stage of forming a Steering Group to agree a plan and put the necessary actions in place to bring this to fruition.
Please contact us if you are interested. Even if your interest is slight, your input could be something that makes a difference.
The Vision
Men's Sheds offer a range of facilities often centred around DIY and craft type interests.
As Men's Shed Lichfield has yet to be born we are not yet limiting our thinking on the range of activities and facilities that may be included. Our only limits right now are legal and safe.
The vision therefore is to have facilities that allow members to pursue the activities they wish to pursue.
Perhaps:-
joinery
welding
cooking
making music
wood turning
restoration
and more
Interesting?
This article tells plenty, take a look by clicking here